AndersonFamilyHistory.com Home Page| Samuel Anderson Family | Marcus Anderson Family | Athol Anderson Family | James Anderson Family
Athol H. Anderson and Descendents, Family Pictures, and Notes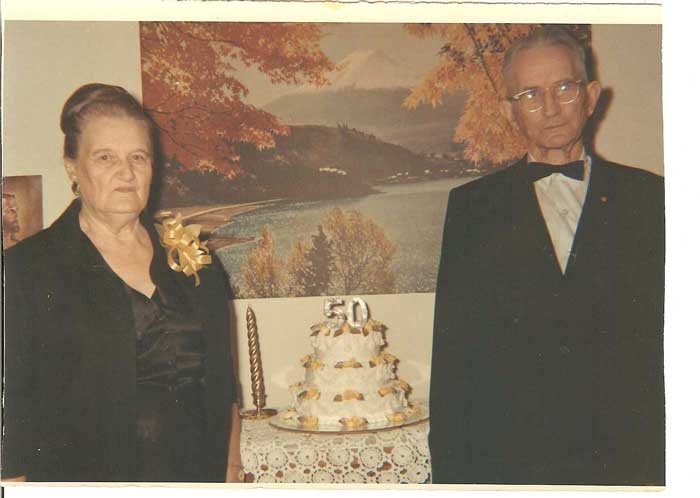 Athol and Margie Anderson on their 50th wedding anniversary.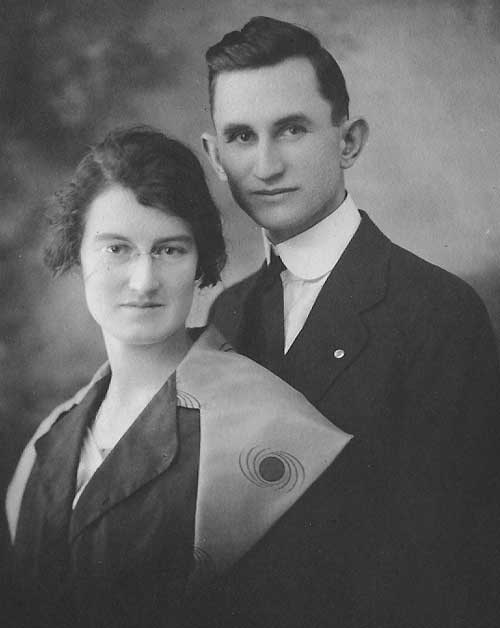 Athol and Margie early in life.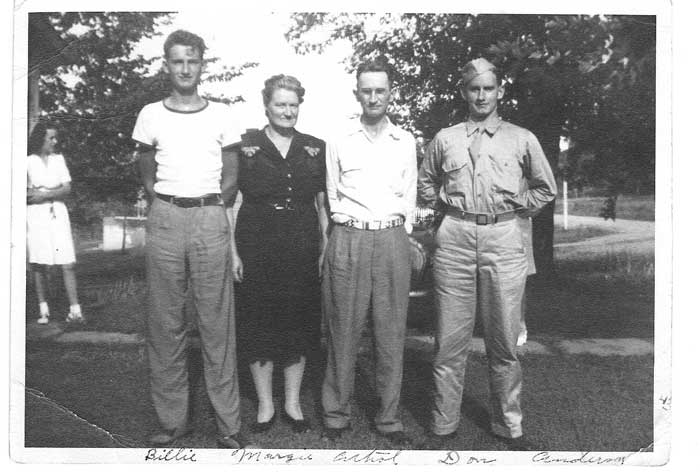 From Picture notes: Billie, Margie, Athol, and Don Anderson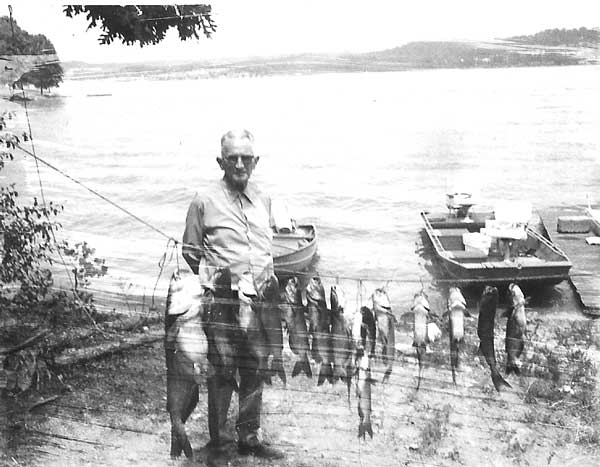 From Picture notes:
"Taken in 73 - Fall. Athol died Jan. 74.
Caught by 1,2,3 & 4th generation of the A.H. Anderson family on lake of ozarks, near (postmaster's) Don. M. Anderson's place Aug 3rd.
Large cat fish weighed 38 lbs. total weight 85 lbs."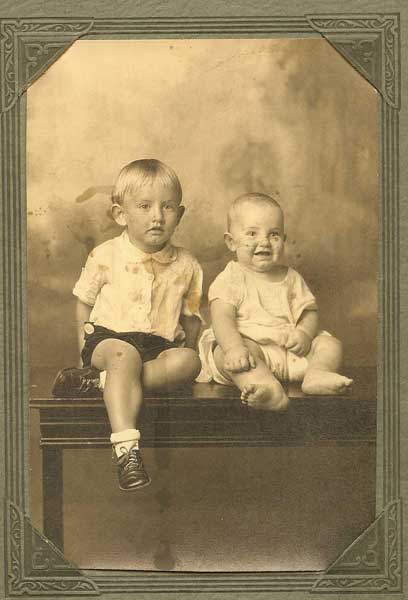 A picture noted as Don and Bill Athol and Margie Anderson's boys.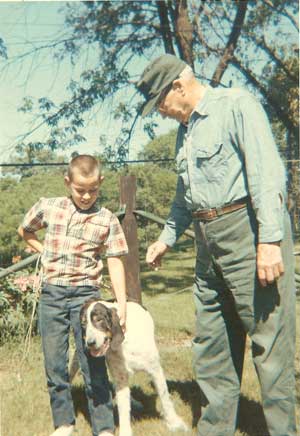 A picture of Jessie Anderson the oldest of the Samuel Anderson family sons with David Anderson, grandson of Jessie's brother Athol and Margie Anderson.